See on Scoop.it – Creativity and Learning Insights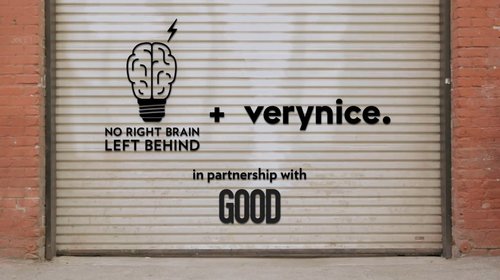 No Right Brain Left Behind and verynice invited nine multidisciplinary designers to work together for 6 days on developing a prototype to enhance creativity in schools.…
Marci Segal, MS's insight:
Nifty video showing designers creating education in creativity for people in 9th grade. They are now looking for volunteers and interns for our L.A. office. What we offer are opportunities to work with groundbreaking stuff and smart people at cutting edge organizations. In exchange, we'd like to expect certain amounts of dedication, mainly in form of 10-20 hourly commitments per week. If you, or anyone you know comes with a background and skills in design, education, or admin work – give us a shout here! They"d love to hear from you.http://www.good.is/posts/innovation-is-dead-long-live-innovation
orightbrainleftbehind Check it out!
See on vimeo.com